Not only a dance studio, it's a community where you can be you
Okaeri Belly Dance Studio offers various levels of belly dance classes that cultivate your body and mind. Belly dance is an art form that supports overall wellness: cardio and core strength training for your body and a platform for you to develop and express your inner truth. At Okaeri Belly Dance Studio, we provide lessons that are fun, dynamic, and welcoming. Discover the benefits of belly dance, unleash your femininity, and express who you are!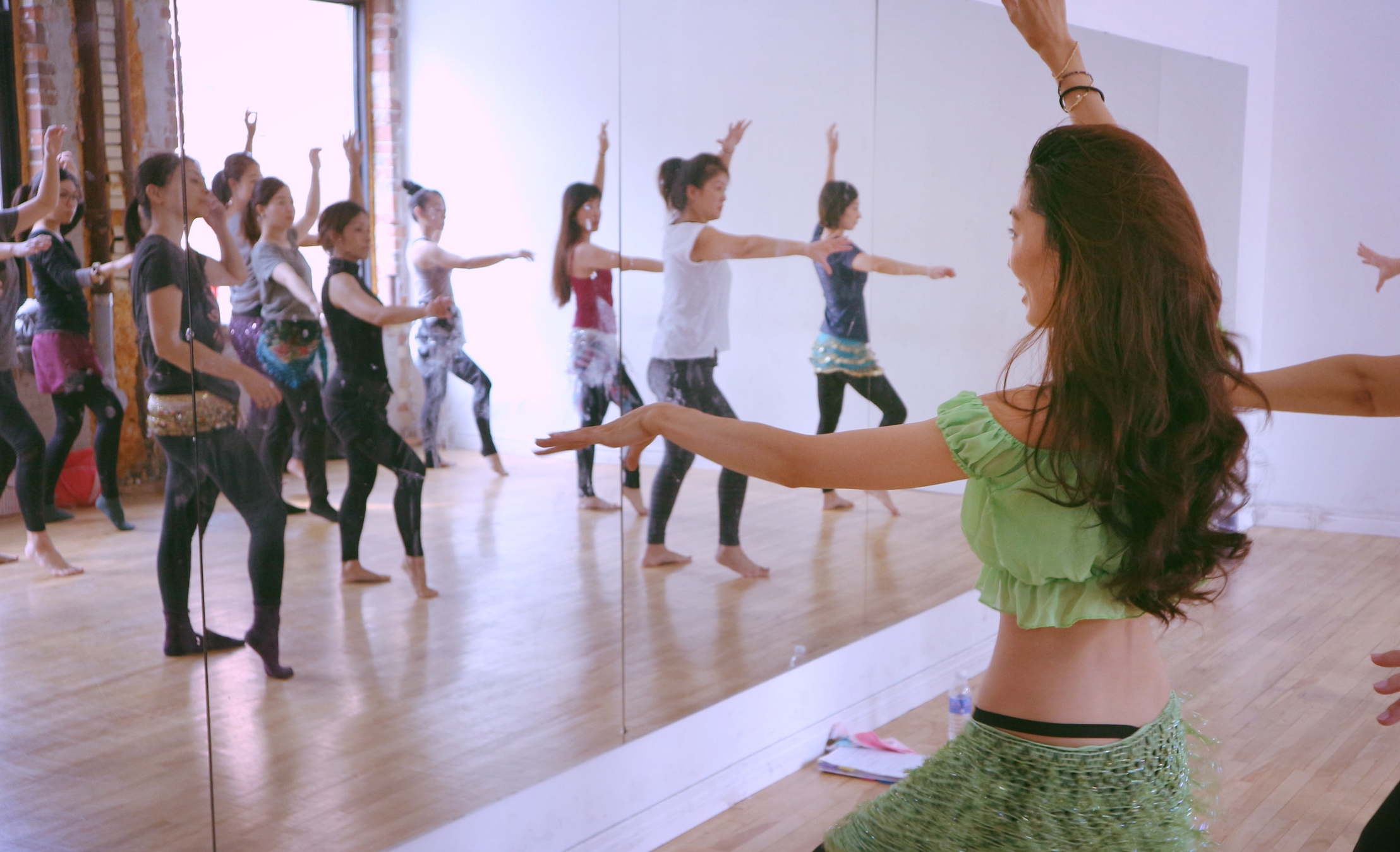 Okaeri Belly Dance Studio is located on Queen Street West in downtown Toronto, a global metropolis where cultures mingle and mix. "Okaeri" is Japanese for …
Curious to try out a class? We offer a trial lesson to new students. Join us and see if belly dance is for you!